Wenzhou Chinese Fiber Co.,ltd. focuses on the use of melt-blown technology to produce PP/PET Bi-component sound absorption materials for automotive NVH solutions.
Testing purposes: to find best PP/PET composition of sound absorption
The testing product have the same weight, but the PP/PET materials composition is different. Under the same conditions of Alpha Cabin random incidence sound absorption testing.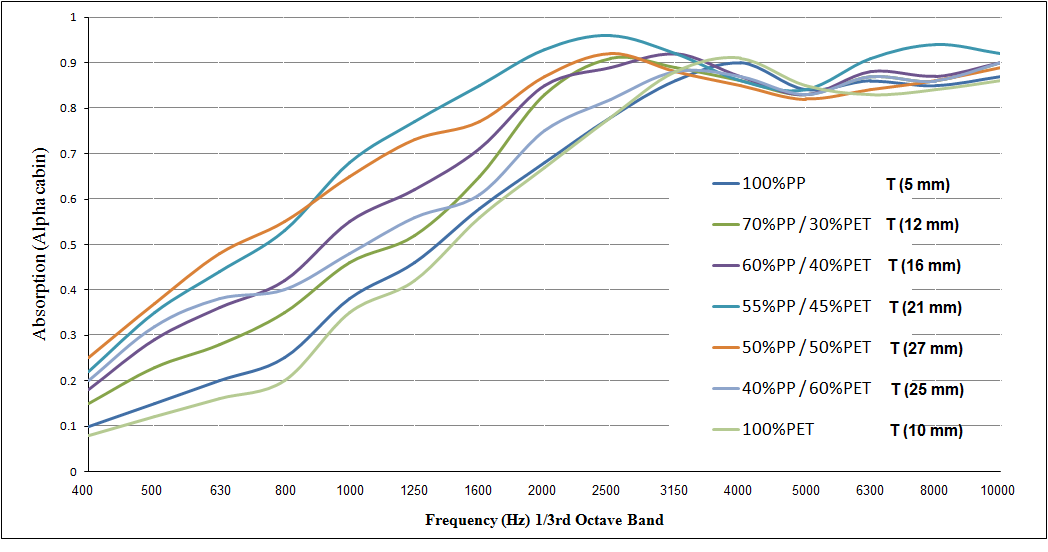 Result: Product composition of 55%PP / 45%PET has the best sound absorption effect.